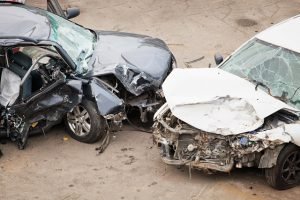 The World Bank, the Fédération Internationale de l'Automobile (FIA), and the International Transport Forum (ITF) signed a Memorandum of Understanding (MoU) on 23 May 2018 in Leipzig, for the establishment of the first regional Road Safety Observatory in Africa.
The MoU follows a resolution signed in February 2018 by Benin, Kenya, Morocco, Nigeria, Senegal, South Africa, and Tanzania, confirming their interest in the project. These seven African countries are currently working on finalising the Observatory's governance structure and funding mechanism.
The MoU signing was attended by Morocco's Vice-Minister of Transport, Mr. Mohamed Najib Boulif, whose country has offered to host the Observatory.
The launch of the Observatory was announced on the opening day of the International Transport Forum's Summit – the world's largest gathering of transport ministers and policy makers – which this year focuses specifically on transport safety and security.
The full Press Release can be found here.